TRAVEL | The art of packing
17 JUL
It's officially the middle of summer, which means the ocean is calling and it's the perfect time for weekend getaways or an extended summer vacation. Jet set like a pro with our favorite packing tips.
Start a list in your phone a week or so before you leave and keep adding to it as things come to mind.

Store your shoes in our linen drawstring bags to protect them and your clothes.

If you're travelling overseas with family take one adapter and a powerboard.

Travel comfortably with a Les Mini for those long plane, train or car trips.
Take a versatile day bag that can fit the essentials for long days out exploring.  

Leave room for shopping!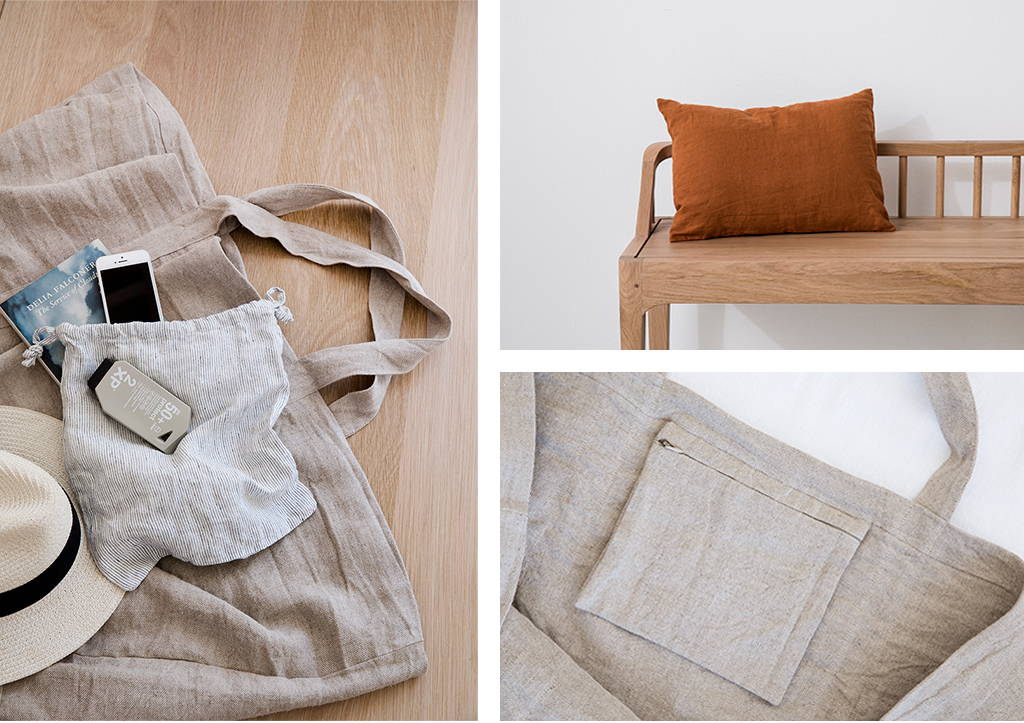 Why Frankie is the perfect travel companion
Use as carry on or fold it into a compact square for easy packing in larger pieces of luggage.

Features an internal zip pocket to safely hold valuables.

Sits comfortably over your shoulder with wide, double thickness straps making it the perfect companion for beach trips, picnics and days spent exploring.

The oversized shape will fit all the essentials (plus any spontaneous shopping).