STYLING | Our Favorite Looks for Spring
19 MAR
As the days get longer and the breeze gets warmer, we get that familiar feeling that spring is finally here. Everything seems a little brighter, our bare social calendars get dotted with engagements and we can't help but want to freshen up our home. This doesn't have to mean hours spent in rubber gloves or spending a fortune on home renovations - a few small updates to your decor is all it takes to give that spring clean feel, without the spring clean effort.

A quick and easy way to brighten up your space is by replacing the dark heavy fabrics of winter with lighter textures and colors. Crisp whites and neutral tones will give you a clean and simple look, but it's also the perfect time to have a bit of fun experimenting with colors. With this in mind, we've put together four of our favorite looks for spring.

1. Natural Light
A simple, relaxed look with all Natural bedding and the Ellis Stripe Mira Linen Throw.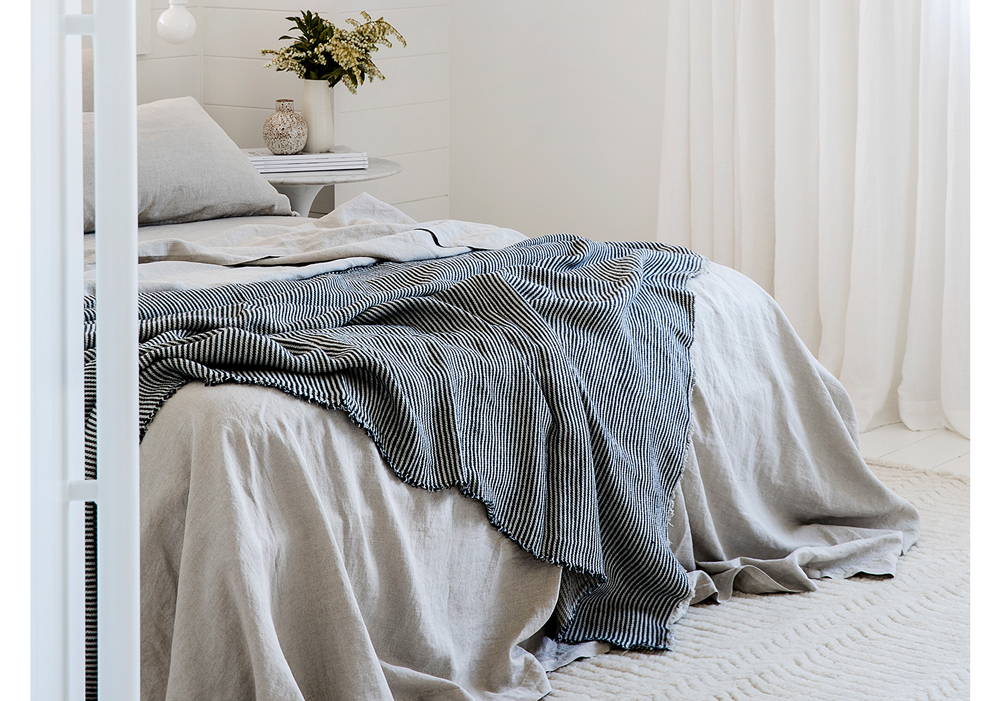 2. Summer Sage
Pictured here layered with our Milk Pure Linen Throw, Sage is the ultimate spring color.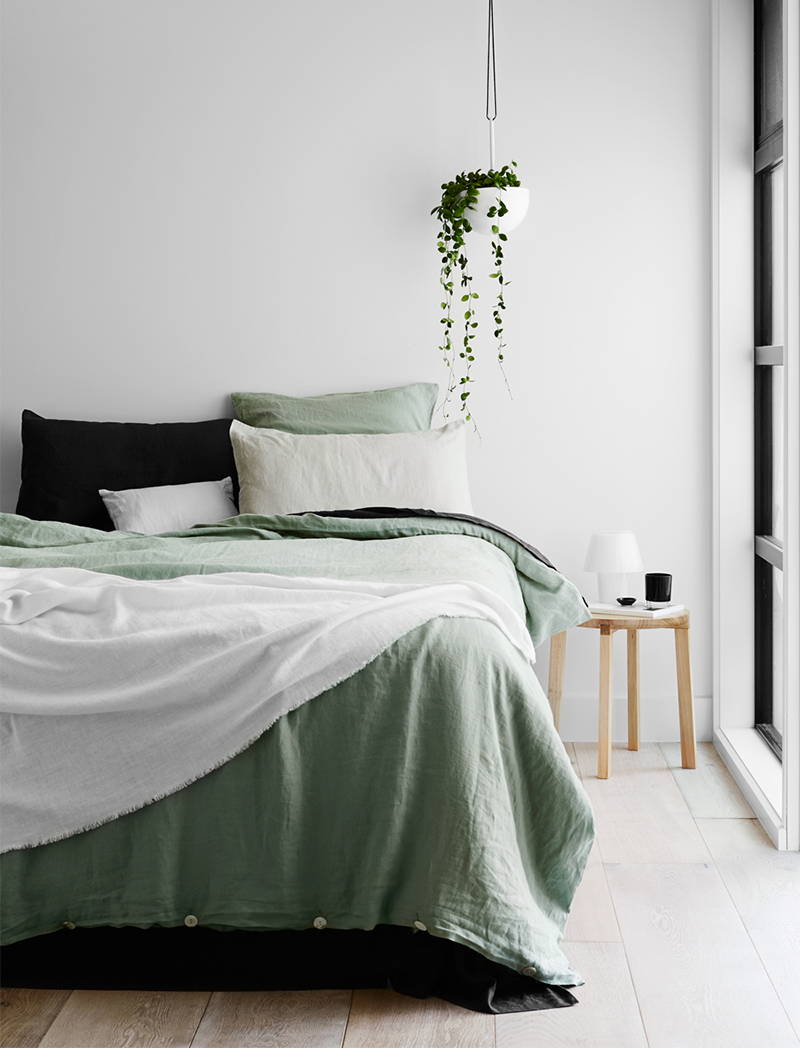 3. Nude & Pinstripe
Nude and Pinstripe is the perfect combination to transition from winter to summer.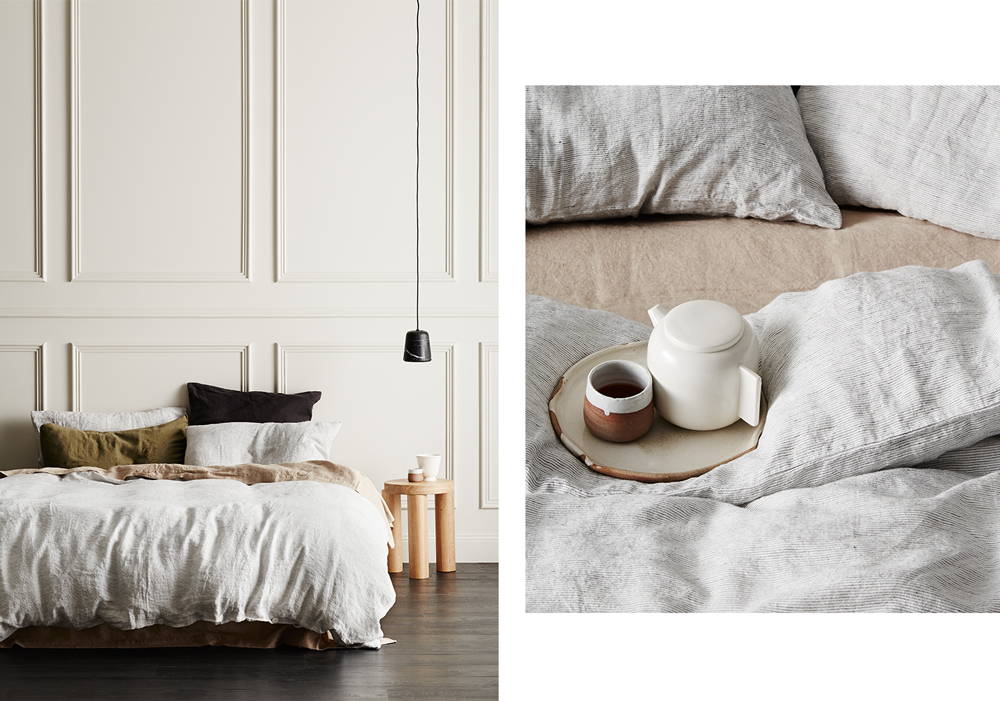 4. Neutral Shades
A neutral palette of Blush, White, Pinstripe and Natural creating an effortless bedroom look.