FORM | Linen for the Bathroom
06 JUN
Woven from fibers produced by flax, a highly sustainable crop, there are numerous benefits to using linen in the home. Already embraced for the bed, dining table and in the wardrobe, linen is also a stylish and practical option for the bathroom.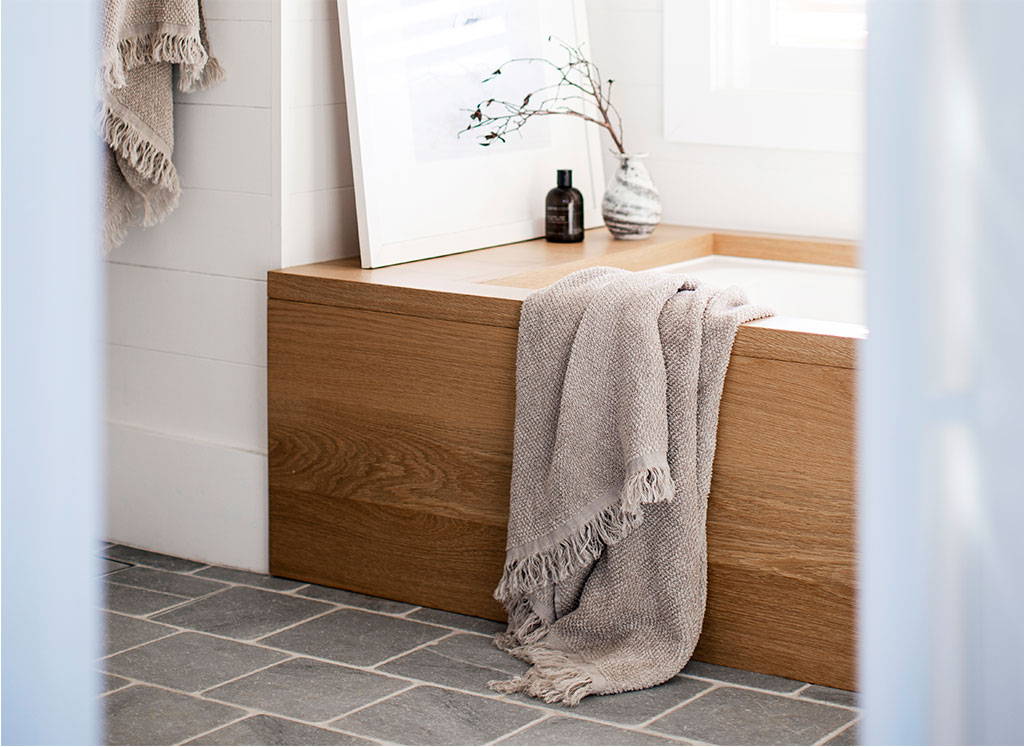 Due to its woven nature, linen is highly absorbent and can carry a high percentage of its own weight in water without feeling wet. As a lightweight fabric, linen is also fast-drying and continues to soften with each use.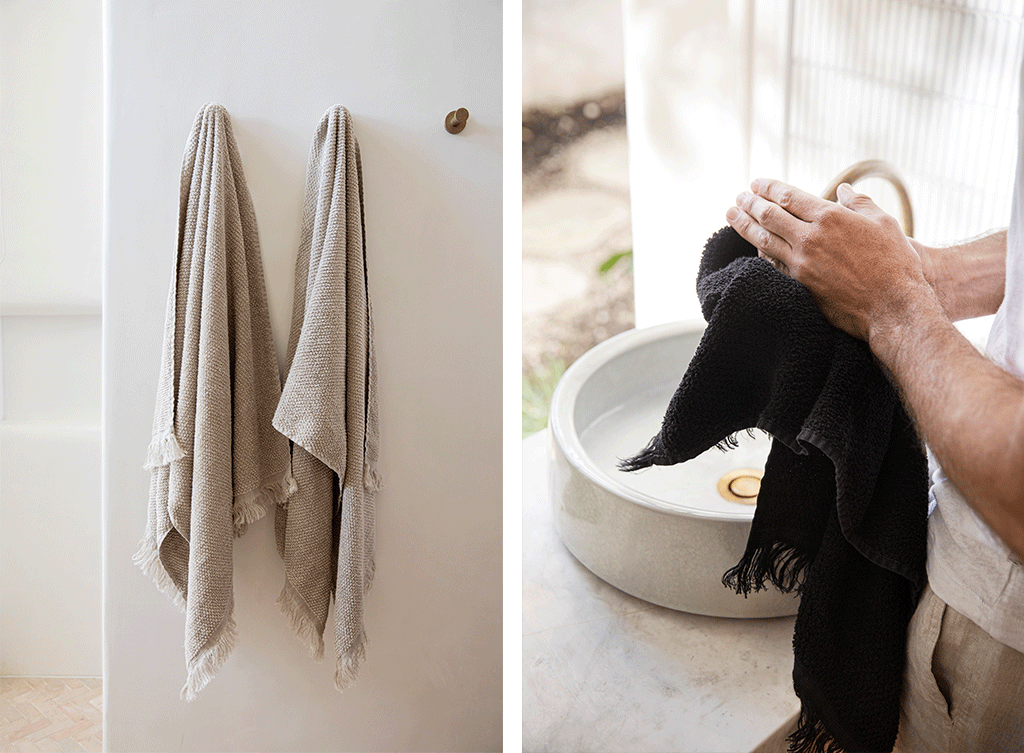 Our Pure Linen Towel is crafted in Portugal, and is available in Forest, Natural and Black. The Bath Towel is complete with considered details including a delicate fringe and hanging loop, and the complete collection consists of a complementing hand towel, wash cloth and 100% cotton bath mat.