STYLING | Our spring inspired color palette
25 FEB
After a long winter, spring has finally arrived. Our seasonal inspiration features soft neutrals and elements of nature, creating simple and relaxed spaces in the home.
View our spring inspiration.

White
White is a classic color for table linen and can be used all year round. Pairing soft colors with White such as Sage or Blush creates a soft and inviting touch to the table.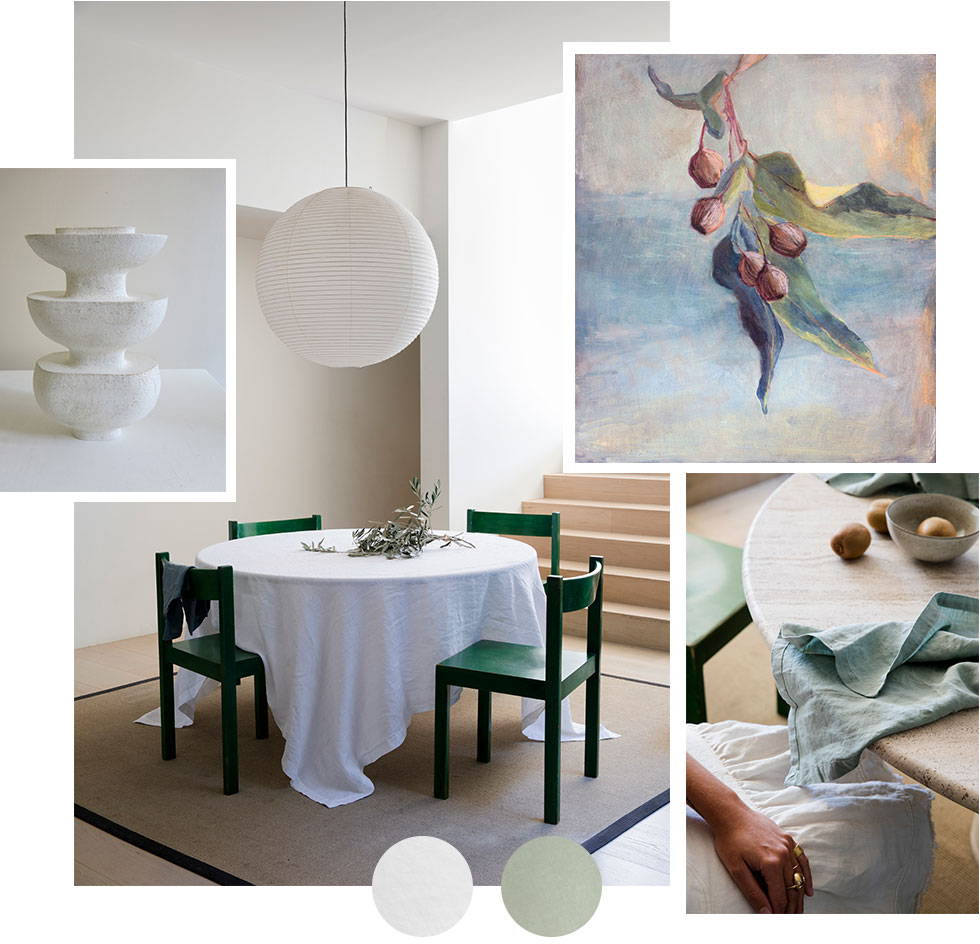 Natural
A simple and relaxed look with a flat sheet and layered pillows. Cotton flowers and a jute rug add texture while maintaining the natural look and feel of the room.
Pencil Stripe
A room inspired by fresh and classic colors, our Pencil Stripe bedding is paired here with Smoke Gray Pillowcases. We love using greenery to add an element of nature.