STYLING | Our fall inspired color palette
30 AUG
Fall is here and the perfect way to transition your space into the new season is by introducing a new color palette. We tend to gravitate towards darker tones in the cooler months but you can easily bring these colors to life through pattern mixing, textures and adding layers.
Here are our favorite earthy tones that will keep you warm this fall. 

Olive
If you don't want to make a major change to your interior, try adding just one earthy tone like Olive and incorporate objects instead that play into the overall color palette. We love these sculptural vessels by Kerryn Levy and the colors of this wintry rug by Armadillo & Co.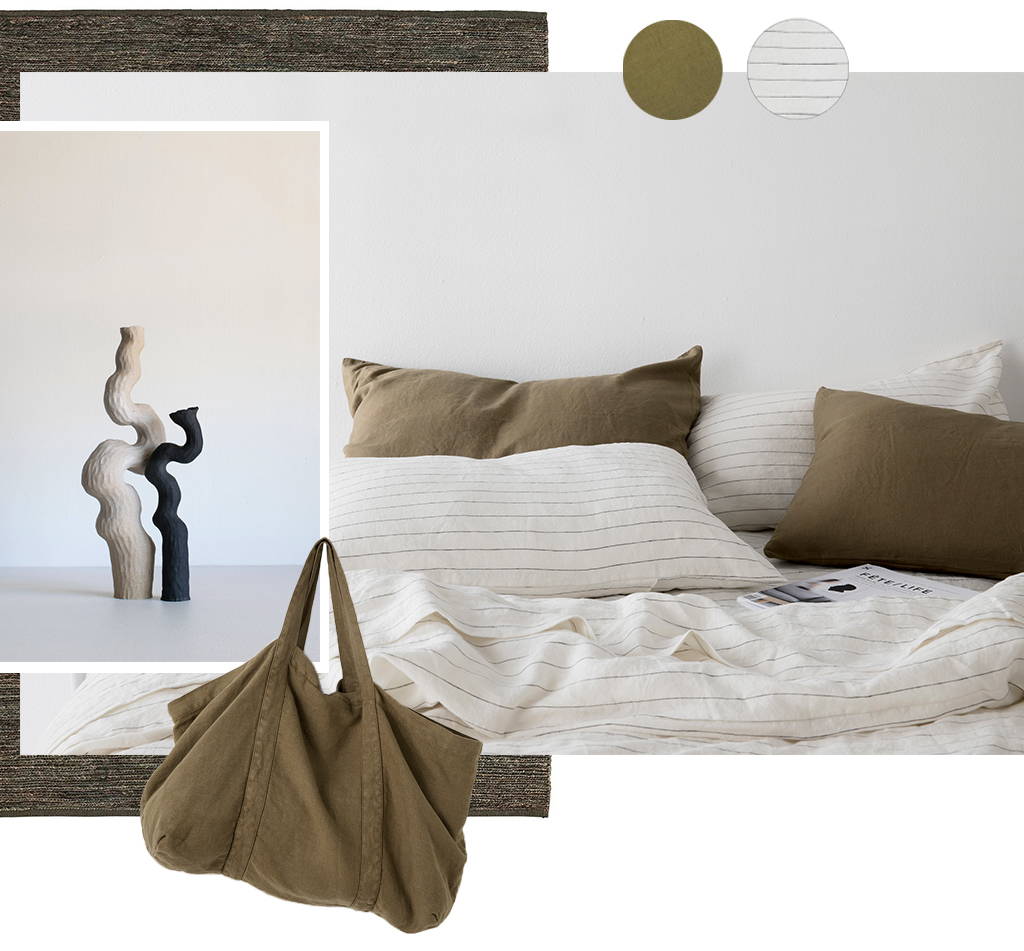 Natural
A Natural Tablecloth creates a calm and cozy look. Pair with earth-toned napkins for the full Autumnal vibe. We love how these handmade ceramics look amongst the warm colors.